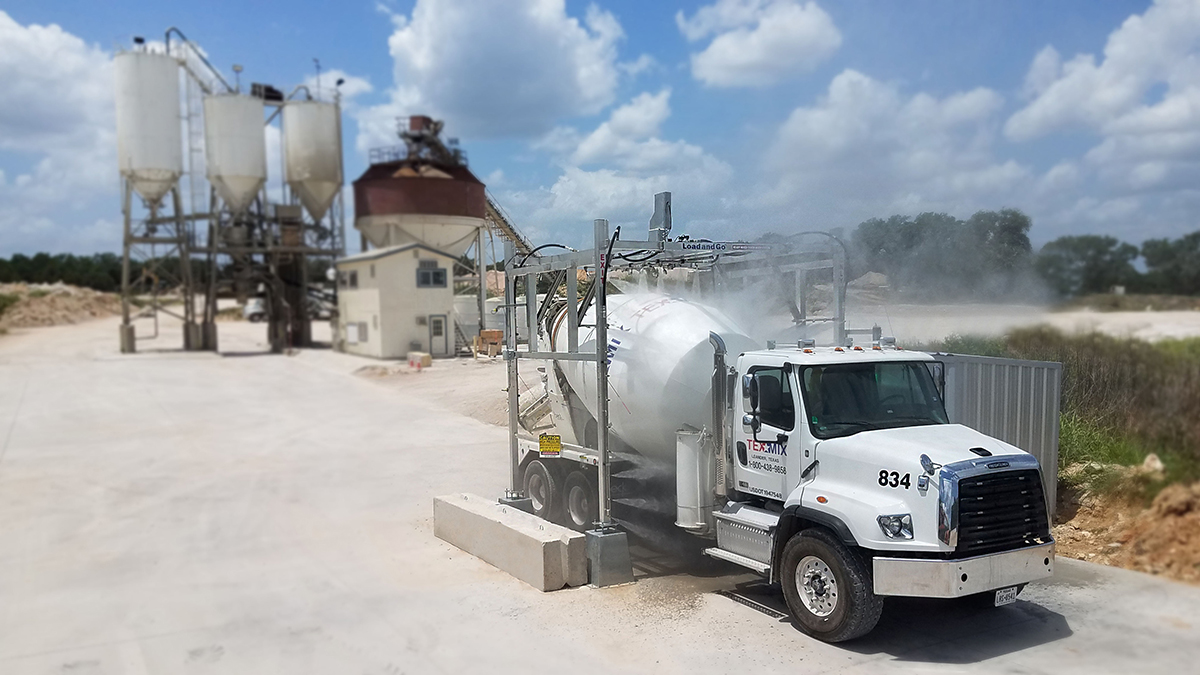 September 3, 2021
The National Steering Committee (NSC) for the Concrete Industry Management (CIM) program – a business intensive program that awards students with a four-year Bachelor of Science degree in Concrete Industry Management – raised more than $1.15 million at its annual auction, held in conjunction with the World of Concrete on Wednesday, June 9 2021.
TexMix Concrete, based in Leander, Texas, won the bidding for a Shumaker Load and Go Ready Mix Truck Wash® System over fierce competition from other ready mix companies.
Ben Robuck, CIM Auction Committee Chairman said "This year's auction was a tremendous success, both in terms of the value of donated items and the Auction participants." Robuck added "The results are indicative of the high value the concrete industry places on the CIM program."
Brett Shumaker recently had the opportunity to sit down with TexMix Concrete's President, Dustin Kleider, to talk about his winning bid at World of Concrete 2021.
"When the opportunity presented itself to purchase another Load and Go Ready Mix Truck Wash® System from Shumaker Industries and help the CIM program, it was a no brainer, as both are valuable to TexMix. We were lucky enough to be the winning bid at the CIM auction during the World of Concrete 2021 and are excited to not only have our new system but support a great organization as well.
We focus on safety, efficiency and consistency and the Load and Go Ready Mix Truck Wash® Systems that we currently have are critical to us being successful in all three areas, which enable us to better service our customers. By automating the washdown process, we have seen a significant reduction in both time and revolutions – which save money and help with efficiency and consistency. Reducing the number of times a driver needs to get in and out of the cab or use a slump stand, reduces the chances for injuries and helps keep our drivers safe. The CIM program benefits the industry by increasing the number of new individuals coming into our industry who are both interested in, and focused on construction. TexMix has had the opportunity to have several CIM students as interns and the privilege of hiring many of them. We look forward to continuing both practices. Being able to support a program that increases the size of the talent pool in our industry by exposing and training specific for our industry is something we are proud to do at TexMix."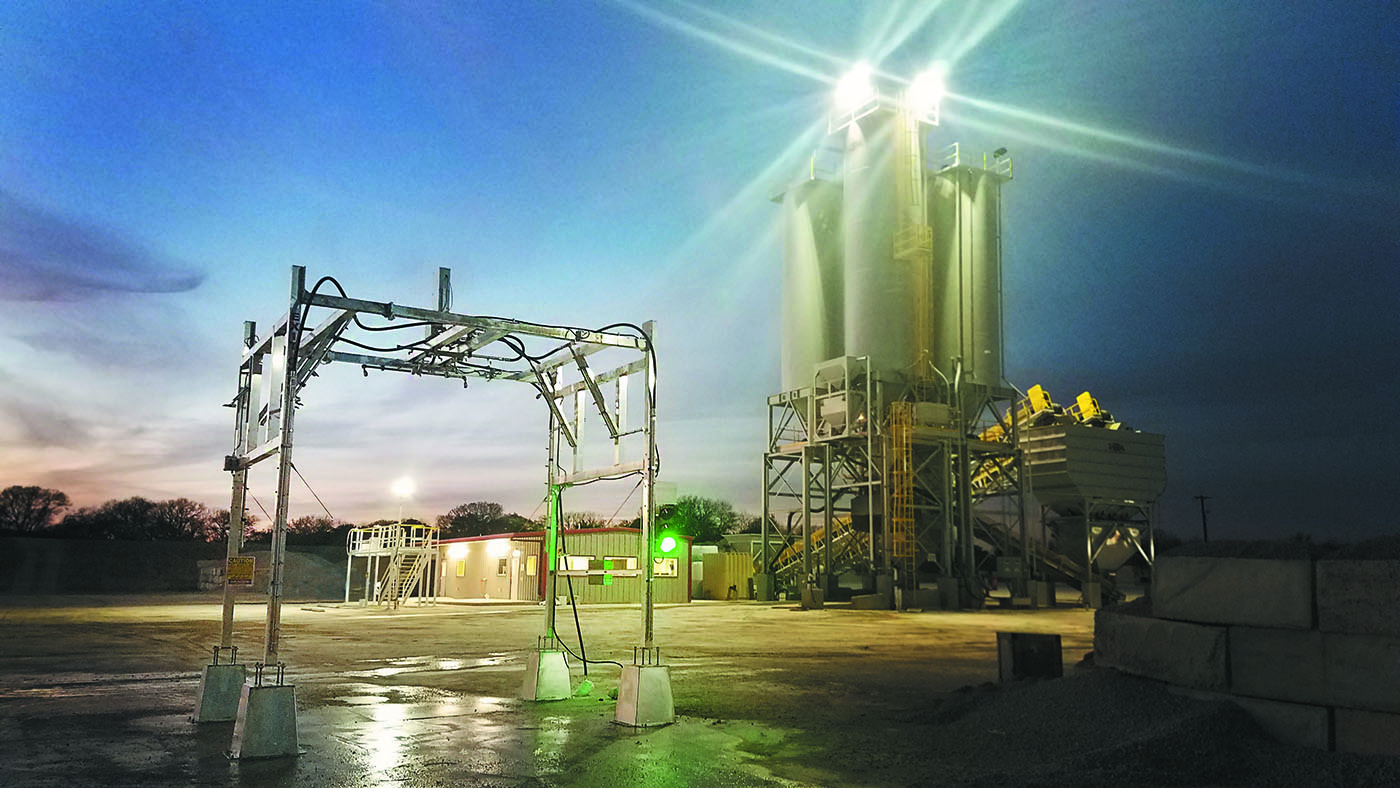 One of several Load and Go Ready Mix Truck Wash® Systems at TexMix Concrete